How awesome is Christmas when you're a kid and you get to choose what you want to receive from Santa Claus in a gift all wrapped up under the tree? Pretty amazing is what!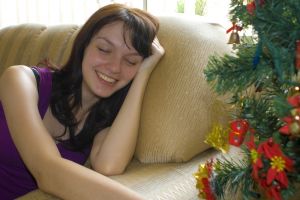 So here's a look at this incredible time of the year from the perspective of an expectant child who has got such a lot of things on their list they are having real trouble narrowing it down to just a few items that realistically Santa is going to be able to bring with him down the chimney on that special night.
The List
Christmas would not be the same without a nice well stocked wish list full of all the latest toys and gadgets that kids are drooling over this year. And you can bet that list will be current right up until the day it comes out of its decorative wrapping paper and thereafter will rapidly lose its luster and end up being last year's fad as they eagerly await the newest offerings for the following year.

Making the list is a very important and precise task for most kids as they want to be pretty sure they going to get at least some of the best things on there so they make it pretty long just in case some of the stuff just isn't going to happen. As long as at least some of the good things turn up on Christmas morning, they'll be pretty stoked and will probably not even miss some of the other stuff as long as what they open is awesome enough to make them only focus on what they have and forget about what didn't turn up.
What's Hot and What's Not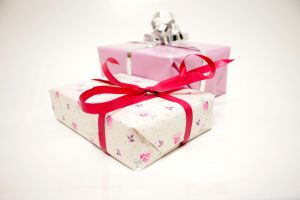 A great aspect of getting your order in early for the gifts you expect to receive from the big man in the red suit and white beard is that you get to stand a good chance of receiving what's hot for this season. After all no one wants last year's stuff!

So some careful attention will doubtless have been paid to the newest ads on TV and the social channels on the Internet to find out what is totally hot and those things get onto the list, while the other stuff is ignored.

It's always a good idea to make the list in pencil to begin with just in case a hot item suddenly gets displaced by an even later model in the run up to the festive holiday, so you can change the list at a moment's notice and make sure only the up to the minute stuff stays on there.
They Know What They Want
Thanks to the total coverage of merchandisers, product manufacturers and the retailers that sell the goods through advertising media that is almost impossible to avoid, you can be sure your child will know what they want well before you do. But it wasn't always this way.

In the days before the Internet, mobile phones and satellite or cable TV, kids had to rely more on their imaginations to dream up the kind of things they would like to receive for Christmas and then go to the store to buy comic books and magazines to find the ads for stuff that interested them. Sure TV still carried tons of ads at this time of the year, but they were so toned down from what we are bombarded with today they would hardly compete.
Imagination Runs Riot
Kids and adults really did have to let their imaginations run riot to dream up great gift ideas to give and receive. Not only that, but there was none of this sitting in an armchair and ordering all your stuff off a laptop, paying by credit card and waiting for the stuff to be delivered. Oh no. There were no laptops, remember?

You had to drive to the stores and walk around for hours on end to find the things that you wanted in real stores with real sales assistants and real other shoppers getting in your way! Does anyone remember those days or have we become such slaves to the Internet that we don't care any more?

Whatever. In some ways, today's way of satisfying the Christmas spirit and keeping the kids happy is a lot more co9nvenient than it ever was and actually frees many of us up from all that stress of shopping in the real world with all its hassles and hard work!

Have a great one, you hear!